EV CHARGING FOR PUBLIC SECTOR
EV Charger Installations for Local Authorities, Housing Associtions and Public Sector
EVC make it simple for you to deliver sustainable and cost-effective charging for both your fleet vehicles and for residents. 
Support your residents considering, or already driving electric vehicles and prepare your properties for the future.
Meanwhile, with accessible charging in place for staff and fleet vehicles, electric vehicles can become a truly viable choice for many throughout the organisation.
Installation made easy

From explaining funding options right through to installation, EVC take care of the entire process.  We've worked with several councils and housing associations already to help them invest in a greener infrastructure.

Monetise your Charges

EV charging can also beome a reliable source of income.  Talk to us about variable tarrifs for use of your chargers, or explore the opportunities with IoT to have your chargers providing multiple services for public and private use.

Keep your Community Happy

With almost all leading car manufacturers now offering EV's, they are a realistic option for the mass market, and demand is only going to increase for accessible charging.  We pride ourselves at EVC in ensuring that all work is completed with minimal disruption, we interact with the local community to minimize inconvenience and ensure that a quality and professional installation is left behind once work in complete. 

Achieve Net Zero

Our collective responsibility to reach net-zero is only increasing.  The installation of EV charges opens up a wealth of opportunities for both your residents and your own practices to adapt to greener alternatives.  
Specialist Installers for Housing Associations
We've been the preferred contractor for many housing associations and are currently working with several more on their EV installations.  As a result, we're well equipped to advise on both the process and choice of charging unit for housing associations and similar organisations.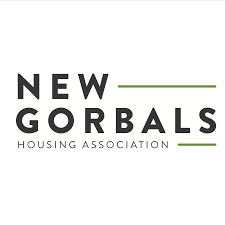 "EVC UK Group completed an install for Standard Real Estate Ltd of 4 fast car chargers at Union Point, Aberdeen Harbour. From the initial contact through planning of the works and the assistance with applying for funding the guys at EVC were first class and we were delighted with the finished result."
Scott Campbell
Business EV Charging
"The team at EVC took out all the hassle of sorting out a home charging unit for us. Delivered at a competitive price, quick installation (arriving on time) and ensuring no need to clean up after them. We love the smartphone control available. Would recommend thoroughly."
Phil Thom
Home EV Charging
"Wonderful experience. Helped me choose the right unit for me. Gave a price that beat all the others. Offered an installation date earlier than others. Came and installed on time. Super product and service."
W GS
Home EV Charging