APPROVED INSTALLERS OF EV CHARGING POINTS
EVC UK Group are suppliers and installers of electric vehicle charging stations, based in Glasgow and working across the whole of the UK, at home and at work.  We help our customers to benefit from the wide range of EV charging grants and funding available, often offsetting up to 75% of the installation costs.
We pride ourselves on providing a quality service, making the entire process trouble-free from enquiry to installation.
Claim up to £650 towards your home EV charger
To help private plug-in vehicle owners offset some of the upfront cost of the purchase and installation of a dedicated Charging Point at home, the Government is running the Electric Vehicle Home Charge Scheme.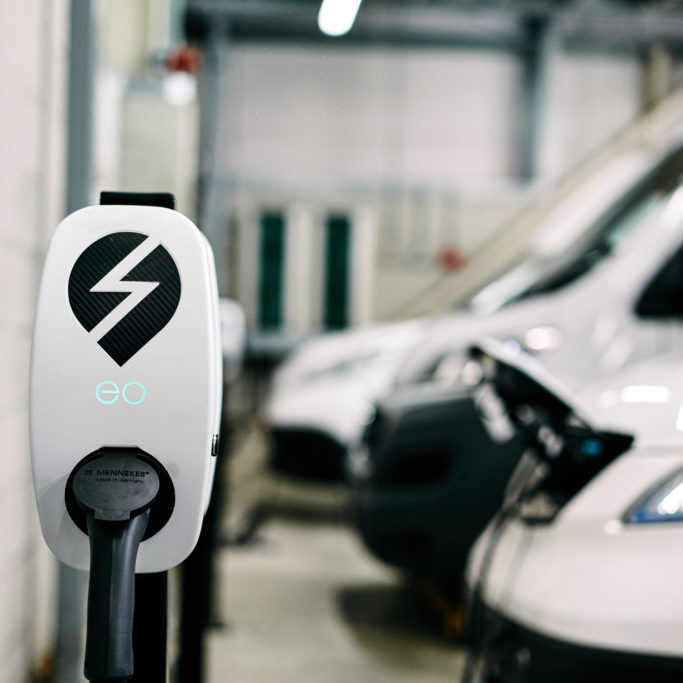 CLAIM UP TO £10,000 FOR WORKPLACE CHARGING
Electric Car Charging Points for the Workplace
Move your business, employees and fleet into the future with EV charging stations installed at your workplace.
Through the OLEV Workplace Scheme, you can claim up to £500 towards up to 20 EV charging points - allowing you to claim up to £10,000 worth of charging facilities.
EV Charging can also provide additional revenue streams, as well as a fantastic and convenient employee benefit.
EVC UK Group are approved suppliers and installers of EV charging points.  We're based in Glasgow and operate throughout the UK.  We're happy to advise, don't hesitate to get in touch.
Largest E-Van order placed by British Gas with Vauxhall
British Gas has already shown a strong commitment to EV's, promising to electrify their fleet of 12,000 vans by 2030. A huge step towards this has been their order of 1,000 new Vivaro-e vans, representing the biggest single order for electric vehicles to date. This launch of an electrified version of its flagship Vivaro van…