Start Charging at Home in Four Simple Steps
We pride ourselves on providing a quality service, making the entire process trouble-free from enquiry to installation.  Walk through our four step guide to get a better idea of how to secure funding and order your charger.
APPROVED INSTALLERS OF EV CHARGING POINTS
EVC UK Group are suppliers and installers of electric vehicle charging stations, based in Glasgow and working across the whole of the UK, at home and at work.  We help our customers to benefit from the wide range of EV charging grants and funding available, often offsetting up to 75% of the installation costs.
We pride ourselves on providing a quality service, making the entire process trouble-free from enquiry to installation.
"EVC UK Group completed an install for Standard Real Estate Ltd of 4 fast car chargers at Union Point, Aberdeen Harbour. From the initial contact through planning of the works and the assistance with applying for funding the guys at EVC were first class and we were delighted with the finished result."
Scott Campbell
Business EV Charging
"The team at EVC took out all the hassle of sorting out a home charging unit for us. Delivered at a competitive price, quick installation (arriving on time) and ensuring no need to clean up after them. We love the smartphone control available. Would recommend thoroughly."
Phil Thom
Home EV Charging
"Wonderful experience. Helped me choose the right unit for me. Gave a price that beat all the others. Offered an installation date earlier than others. Came and installed on time. Super product and service."
W GS
Home EV Charging
Claim up to £600 towards your home EV charger
To help private plug-in vehicle owners offset some of the upfront cost of the purchase and installation of a dedicated Charging Point at home, the Government is running the Electric Vehicle Home Charge Scheme.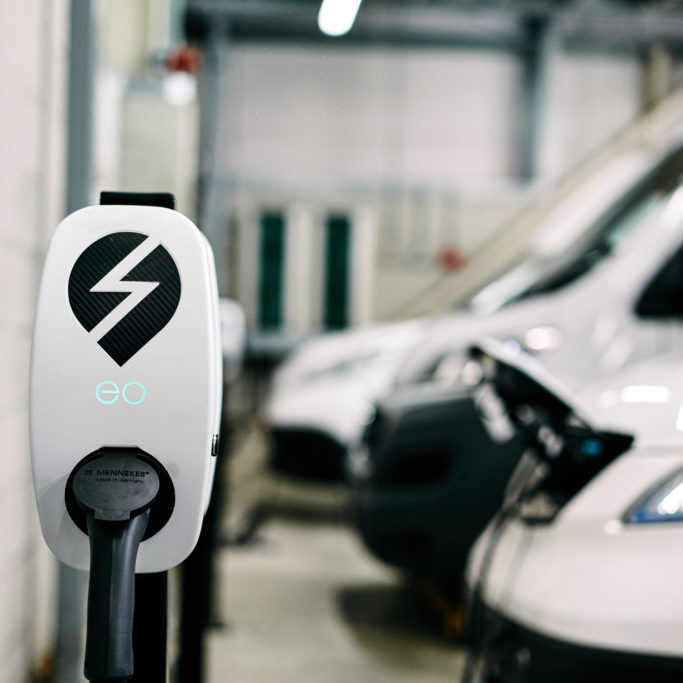 CLAIM UP TO £10,000 FOR WORKPLACE CHARGING
Electric Car Charging Points for the Workplace
Move your business, employees and fleet into the future with EV charging stations installed at your workplace.
Through the OLEV Workplace Scheme, you can claim up to £500 towards up to 20 EV charging points - allowing you to claim up to £10,000 worth of charging facilities.
EV Charging can also provide additional revenue streams, as well as a fantastic and convenient employee benefit.
EVC UK Group are approved suppliers and installers of EV charging points.  We're based in Glasgow and operate throughout the UK.  We're happy to advise, don't hesitate to get in touch.
All New Build Homes will have EV Charging Stations by 2022
"Electric vehicle charging points will be legally required in new build homes from next year, the prime minister is to announce. The government has already announced that it wants to end the sale of traditional petrol and diesel cars and vans by 2030″ "As well as new build properties having to provide charging ports, buildings…